Watch
This is a part of my work I like so much !
Repair parts of the picture, added something or change the background with an virtual background. And I'm happy when the watcher doesn't notice my changes on the first look

Final Image:
It is an old picture (long online on da) and I never write the CGI story...
We found a really cheep and cute baby buggy for dolls and bought it for a shooting. Sadly the buggy crashed in my girlfriends handbag and 3 of the wheels broke. It was very angrily but I was able to replace the wheels digitally

I reconstructed the perspective, the background, the lightning and not to forget the wheels itself in Maxon Cinema 4D (a 3D Software). Render the picture of the wheels and done a compositing with photoshop. So in the end I had a picture of a functional buggy on wheels

I search for more artist who combine photos with 3d.
See my Journal: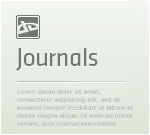 I like CGII like CGI

I like the combination of photographic and 3d CGI Pictures.

Some of my works with photo and 3d combination:

:thumb94382954: :thumb137765301: :thumb107989322:


In Film-business there are so many great companies for this VFX like ILM (Industrial Light & Magic), Blur, Weta digital and much more.
But who are the biggest companies an best artist for 3d and photo compositing ? The same as in Film business ? And what is the Name to found this works. Some people named it CGI , compositing or Photo based artist...

I always search for pictures in this theme. Rearly I found one on deviantart, CGsociety, ZBushCentral or magaz